About Right At Home Homestay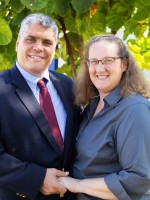 "For about 25 years, my husband Seth and I have welcomed international students and scholars a lot like you to Philadelphia. Seth and I are delighted to share our love for Philadelphia with you. Imagine learning and growing in our vibrant city, where there are always things to do and places to explore, from history and culture, to sports and entertainment."
"Our caring and helpful homestay team has selected engaging and warm host families who can't wait to open their homes to you. They value learning about your culture and helping you understand theirs as they help you with your English."
"As owners of Right at Home Homestay, your experience is important to us! Together with our team, we welcome you to the Right at Home Homestay family."
"Now take a deep breath, relax, and be comfortable. We want you to feel right at home in your homestay."
Anne Cohen
Proprietor
Right at Home Homestay, LLC.
Meet your Homestay Team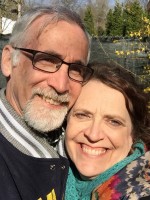 "From the day you apply for a homestay until the day you leave, Tim and I (Lyn) are your primary contact as the Coordinators. I know first-hand how nervous you might be about the process."
"'Who will be my host? How do I get to the office from the airport? What if I need help during my stay?'"
"I have years of experience facilitating all aspects of your homestay, and I'm here to help—from that first email until you move out. My husband and I lived abroad for many years, so we understand that you might need a few extra explanations, or didn't find your answer on the website."
"So feel free to contact me and I'll do my best to help make you feel right at home!"
Lyn & Tim Newbrander
Homestay Coordinators
---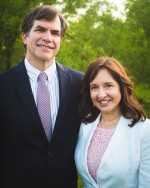 "We have been hosting international students for years and have loved every minute of it. We have traveled the globe and have also spent many years of our lives living overseas. As a result, we enjoy meeting new people from around the world and learning their languages, cultures, customs and foods. It has been an honor and a privilege to work with the stellar hosts and students at Right at Home Homestay, and we are looking forward to meeting you too!"
Anne & Bruce McDowell
Associates