About Right At Home Homestay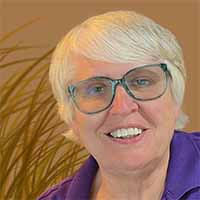 I'm Judy Gotwald.
I've been hosting students with Right at Home Homestay since 2017. As of January 2023, I am directing the program, with continued help of the Lyn Newbrander, who coordinated the program for years.
I'm an entrepreneur in creative fields. I've worked as a journalist, graphic designer, writer and artist. Hosting students has been just as rewarding as my professional work. Being part of Philadelphia's international community has a positive impact. And it's fun.
The pandemic decimated our hosting numbers. Students that were here in spring of 2020 returned home and only now—after two years—are students returning. Hosts are starting to return, and we are looking to rebuild our numbers so that we can once again host more than 200 students each year.
Most of our students attend one of five universities—University of Pennsylvania, Drexel, Temple, St. Joseph's and Jefferson. Some are also enrolled in Philadelphia's Medical Schools.
Students range in age from 18 to 40 depending on their level of study. Many begin their stays here in English language programs.
It takes some courage to leave home and come to the United States. Homestay hosts play a huge role in shaping students' American experience. Their experience stays with them the rest of their lives as they return to their native lands and begin top level careers.
Home stay hosts help shape the world.
If you'd like to explore hosting foreign university students, contact me. We'll schedule a chat.
Judith Gotwald
Right at Home Homestay